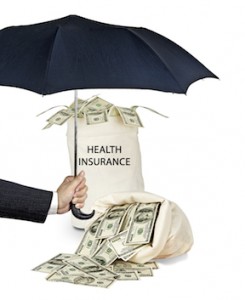 Did you know that there may be a way to have the flexibility of private health insurance and get reimbursed for premiums from Medicaid?
The Washington State Health Insurance Premium Payments (HIPP) Program reimburses the cost of private health insurance premiums for certain individuals who would cost more for the state to cover under Medicaid. It's for individuals who:
are eligible for Apple Health (Medicaid);
have private insurance;
have a household income below 200% Federal Poverty Level (FPL)*; and,
would be more expensive for the state to cover under  Apple Health (Medicaid).
How It Works
The state compares the cost of the individual's premiums to the state's estimated cost of coverage, based on gender and age. Cost effectiveness is affected by:
Size and composition of family;
Cost and type of insurance;
Type of Medicaid coverage; and
Number, age, and gender of family members on Medicaid.
Medicaid clients participating in the program will be reimbursed according to each family's actual costs. A reimbursement check will be issued when DSHS receives proof of private premium payment (normally, on a monthly basis).
Under the Health Insurance Premium Payments program, private insurance is primary and Medicaid is second. Medicaid can pay for co-pays and any out of pocket expenses.
Insurance plans covered by HIPP:
Individual insurance policies
Group Employer Sponsored Insurance (ESI)
COBRA
FIND OUT if you are eligible for the Health Insurance Premium Payments Program.
You can also contact the program directly by calling Norma Leavitt at 360-725-1364 or Melissa Bruce at 360-725-1572.