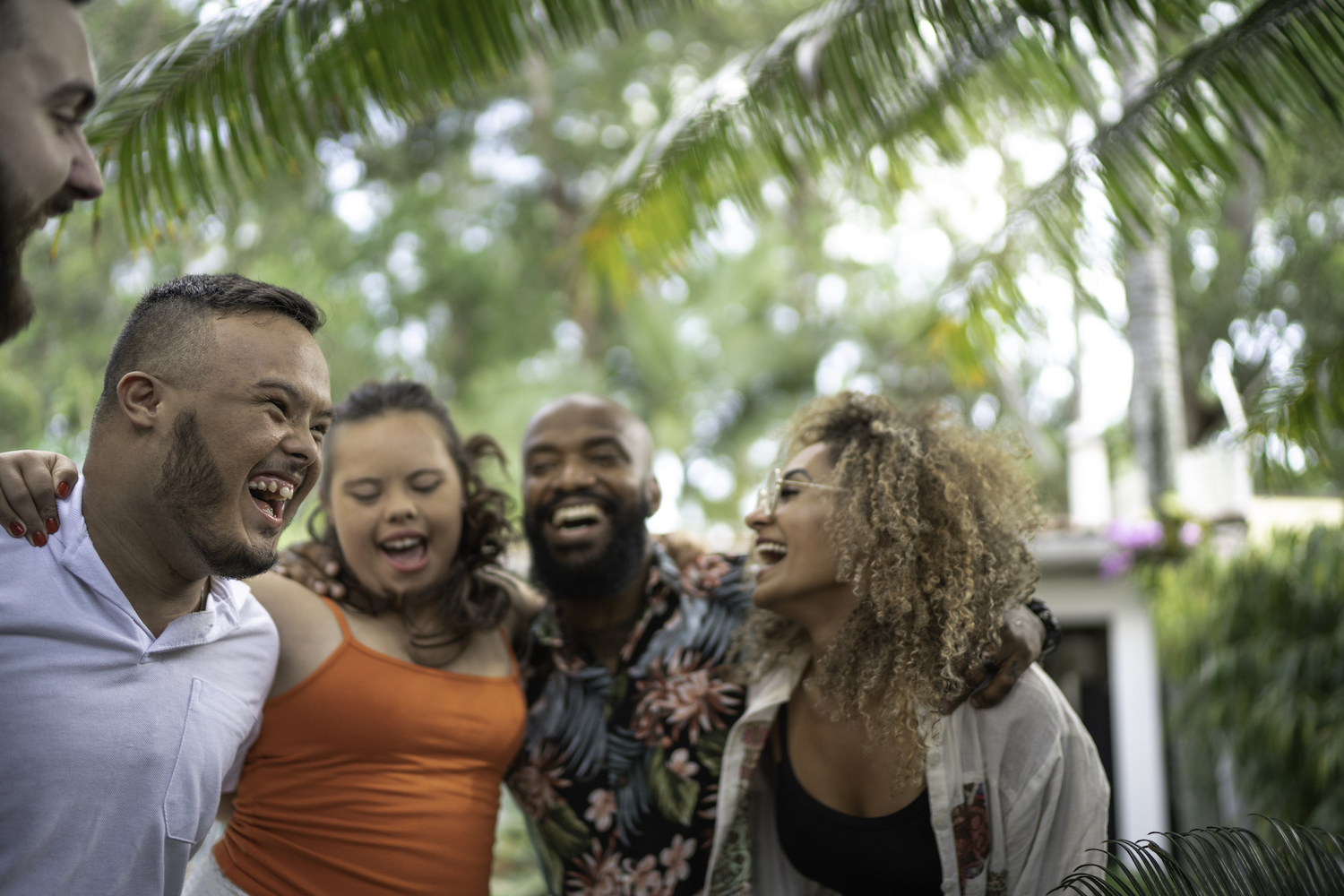 Become an Alternative Living Provider in Washington State
An AL provider supports clients living in their own homes or in their parent's homes. As an AL provider, you will support the client's goals in learning new skills or keeping existing ones such as establishing a residence, home living, health and safety, self-protection, advocacy, and living in a community.
Being an AL provider allows you to be your own boss and set your schedule of when you would like to work. This is great for someone who is looking to pick up extra hours of work around an existing job, enjoys working with someone on new skills, has fun and variety in their day, and wants to make a positive impact in their community.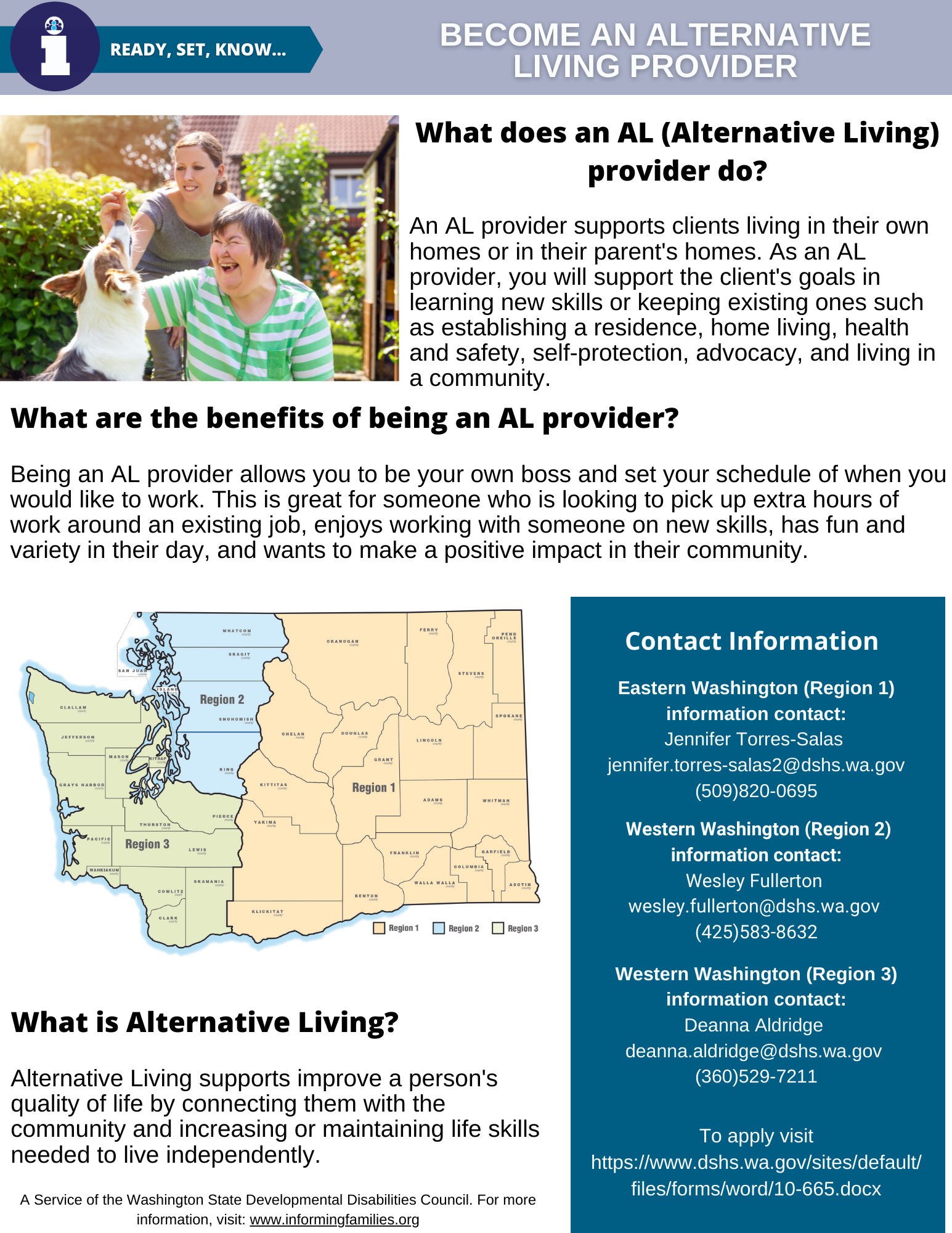 Printable Informing Families Bulletin: English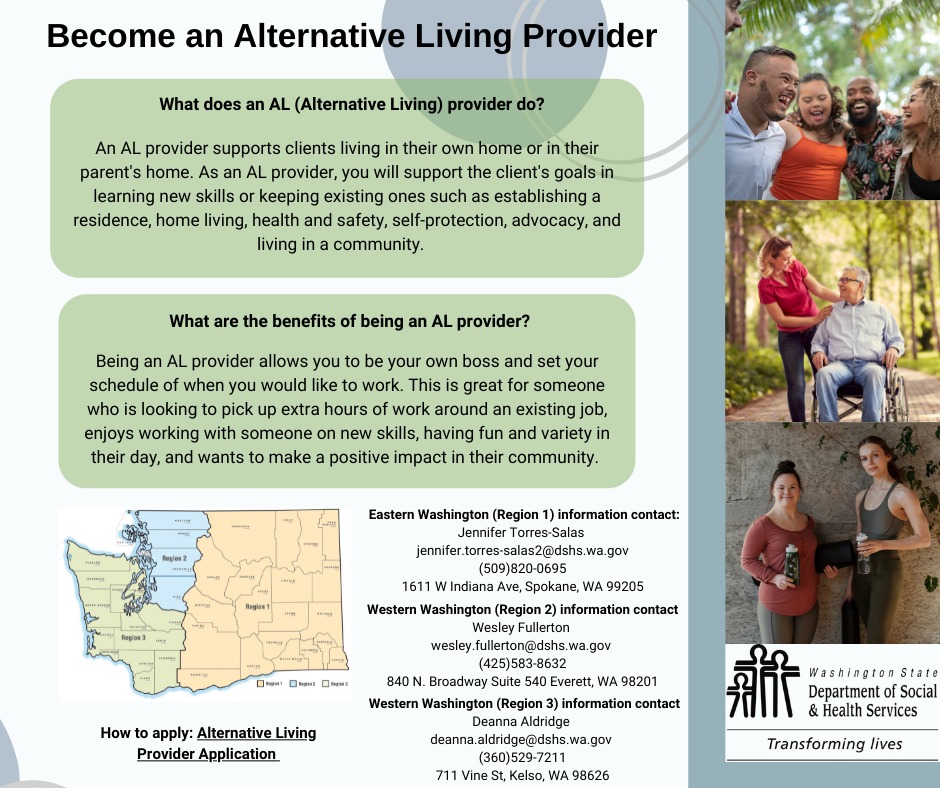 Printable Informational Flyers
Flyer 1 
Flyer 2