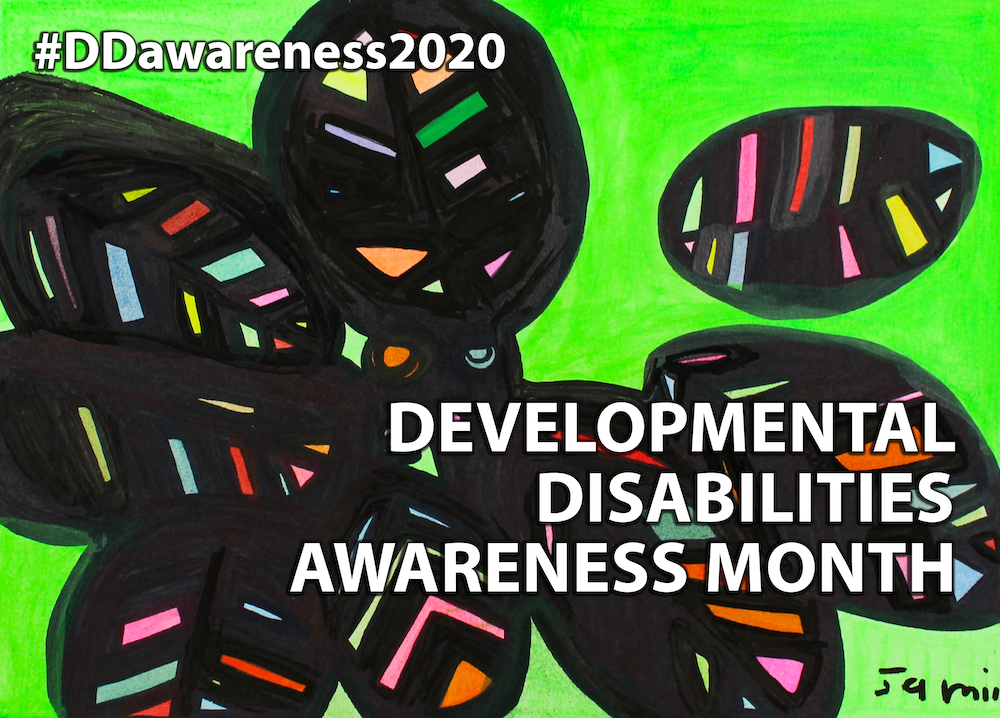 Each March, the National Association of Councils on Developmental Disabilities (NACDD), partners with Association of University Centers on Disabilities (AUCD) and National Disabilities Rights Network (NDRN) to create a social media campaign that highlights the many ways in which people with and without disabilities come together to form strong, diverse communities.
The campaign seeks to raise awareness about the inclusion of people with developmental disabilities in every aspect of life, as well as awareness of the barriers that people with disabilities still face. DD Awareness Month covers three main areas: education, employment and community living.
Similar to last year, selected artwork featured at local DC studio Art Enables serves as logo imagery for DD Awareness Month. This year offers two options for you to use from artists Eileen Schofield and Jamila Rahini. Feel free to use whichever you prefer in your own branding–or both!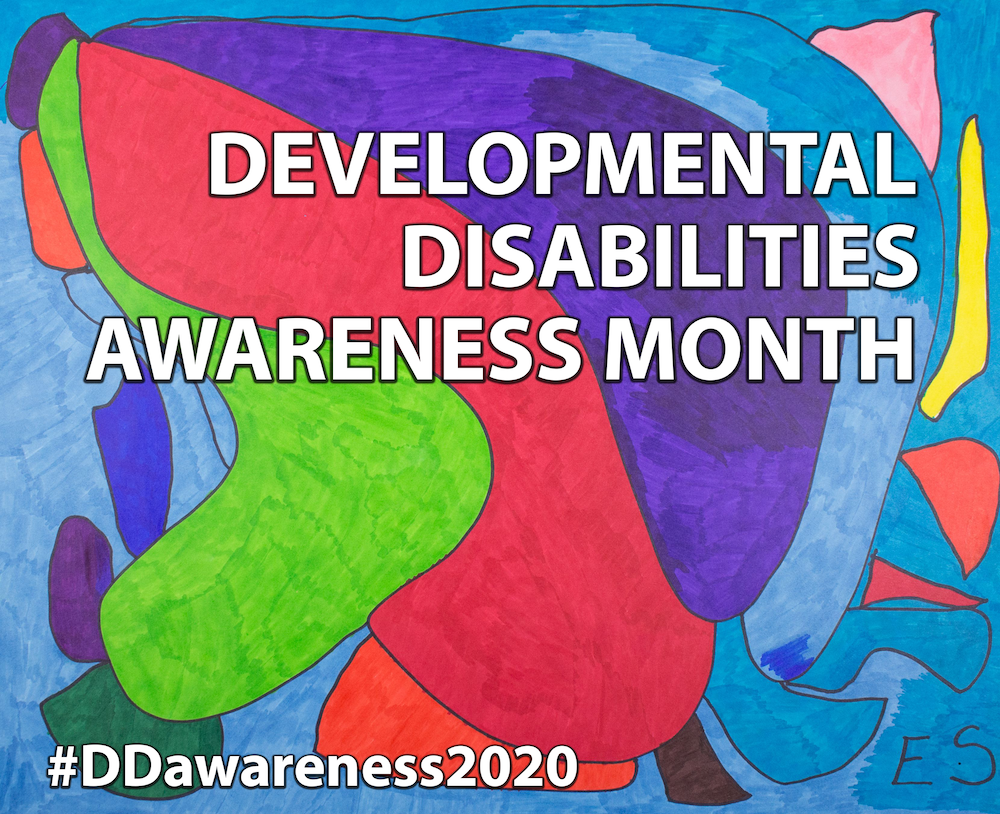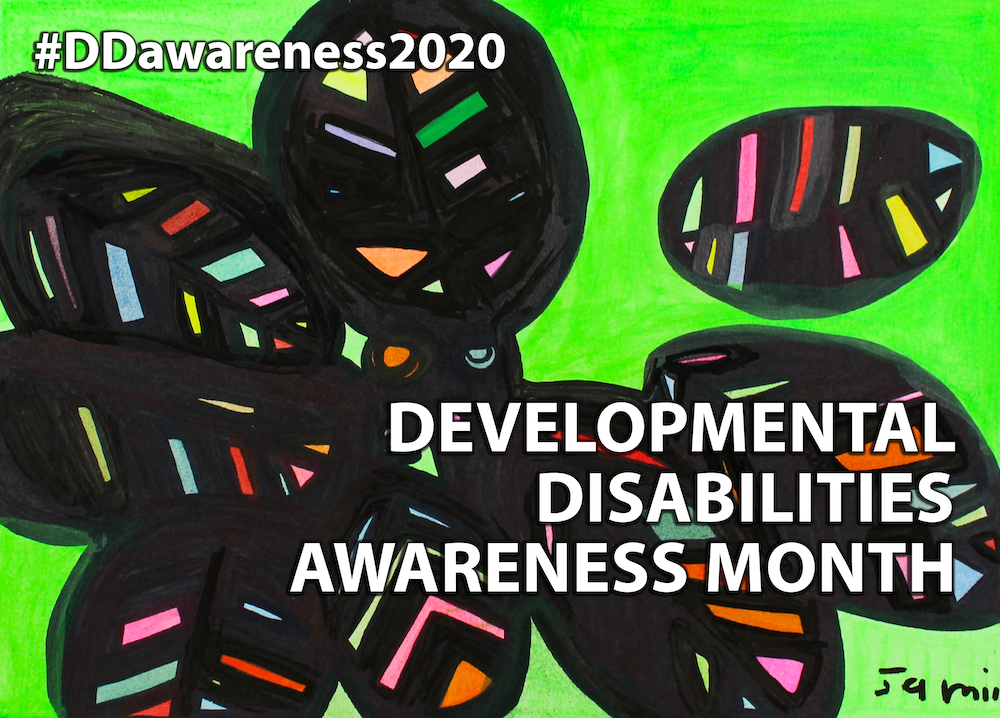 Get Involved
Share pictures, stories and videos on Facebook and Twitter, with the hashtag #DDawareness2020 for the whole month of March. This makes it easy for everyone throughout the nation to find and share your posts, as well as catalog all the wonderful ways people with I/DD are making our communities great.
"Facebook
"Post photos, videos or stories about what is happening in your state
"Share posts from other people and pages
"Use the hashtag #DDAwareness2020
"Twitter
"Tweet photos and stories
"Retweet @NACDD
"Use the hashtag #DDAwareness2020
"Retweet and @ other groups in your state
Join the celebration with this year's video, I Dream of  a World, featuring the shared hopes and dreams for all people to live, love, learn, and belong.