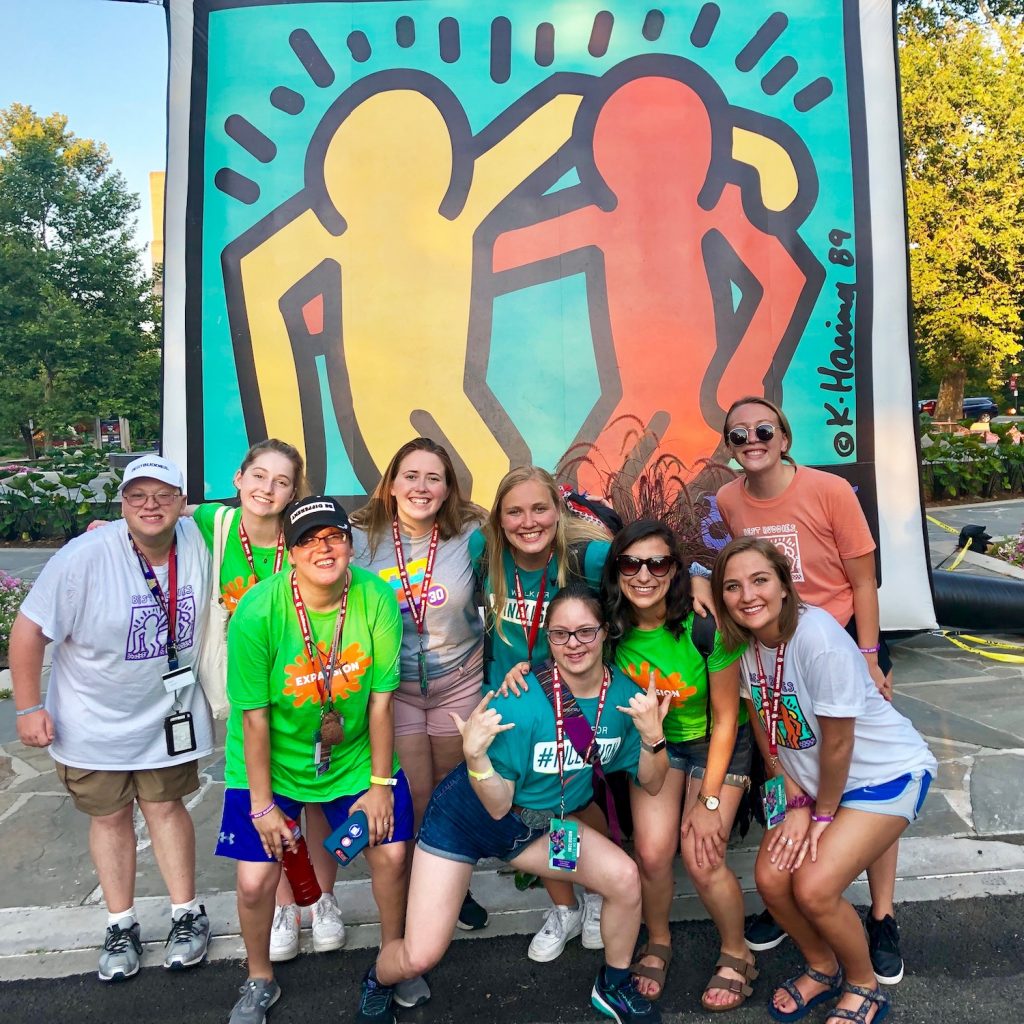 Best Buddies is giving Washington State something to celebrate with the opening of its first state office, paving the way for expansion into schools and communities throughout the state.
It's welcome news to Devon Adelman, Michael Graham and Ivanova Smith. As founding members of the state chapter, they want to help end the social isolation of other people with Intellectual and Developmental Disabilities (IDD) who have a hard time connecting with peers without disabilities.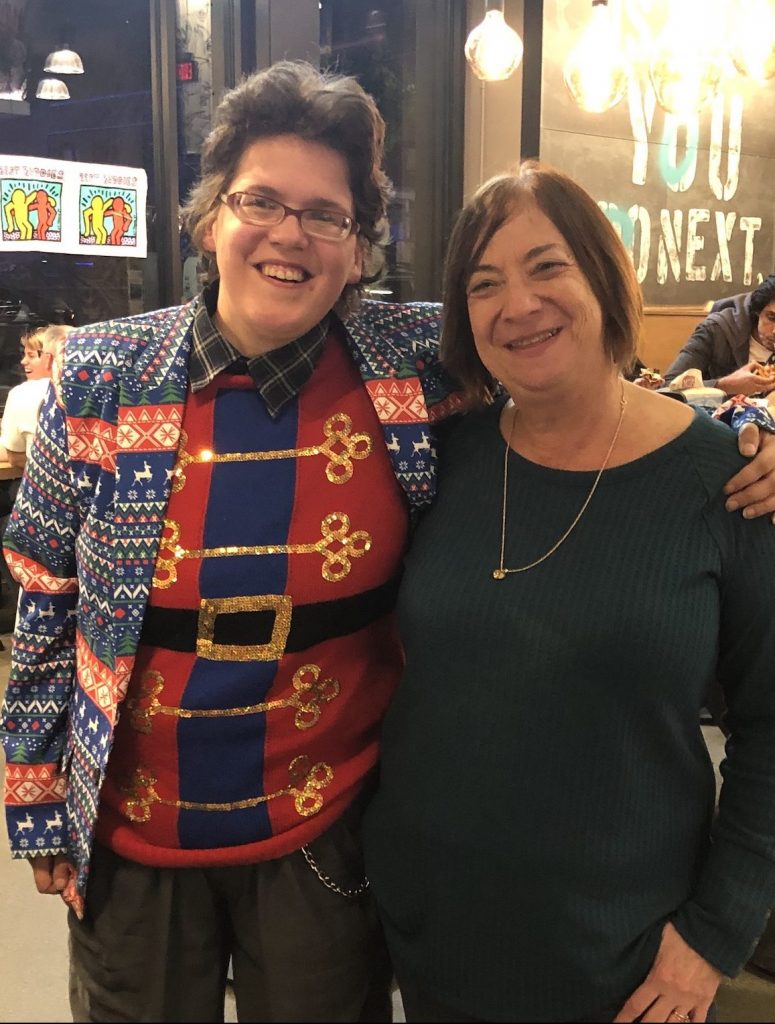 In a recent interview with Informing Families, Ivanova explained that Best Buddies creates a safe way for people with and without disabilities to form friendships.
"It's really hard for people with disabilities to go up to somebody and say hey, will you be my friend? That's where Best Buddies comes in and helps get us past the first impressions and see the person," she said. "You have interests. I have interests. Let's do stuff together. And it develops into a natural friendship."
Michael agreed. He got involved right out of high school, after connecting to a chapter at Seattle University. "I would say that for the people that are really isolated, they truly don't get many friends because they don't know how. Best Buddies can change that and show how you truly can make friendships."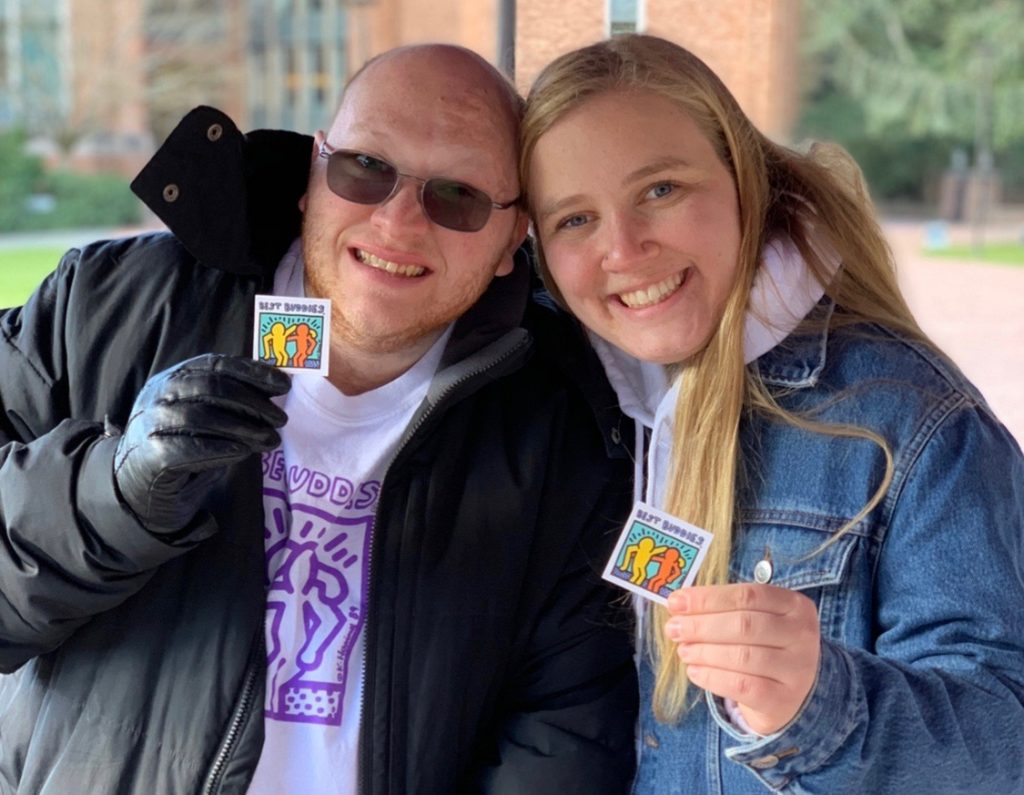 According to Erica Brody, Best Buddies Washington Advisory Board Chair, the friendship door swings both ways. "There aren't natural venues in society that allow for having really natural organic connections to people who are different from us," she said. "And so Best Buddies creates that venue for expanding your circle with somebody who shapes who you become."
"We really need the idea that people with IDD, we are not burdens," Ivanova said. "And that it's a good thing to be friends with us. And Best Buddies helps with that."
Devon said that joining Best Buddies was life changing. "I was able to be myself without anyone judging me or doubting my abilities," she said. "Before Best Buddies, I didn't fit in. [I was] holding myself back from joining other programs within my high school or even college. But when I Started Best Buddies, I was able to be myself without anyone judging me or doubting my abilities."
Devon's first peer buddy, Molly McCabe, said there is nothing artificial about the friendships. "It's truly about the most authentic relationship you can think of. Sometimes, friendships don't work out. And that's a reality that people with disabilities don't get to experience—it's a part of developing yourself as a person."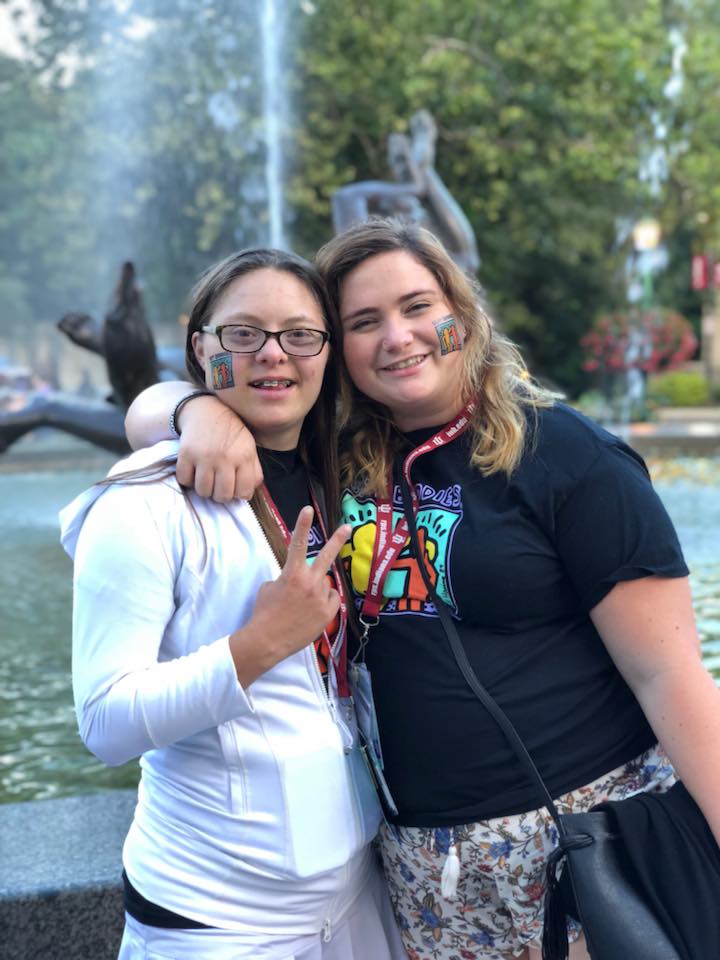 Ivanova said one of the best things about the program is that it's open to anyone with IDD. "Best Buddies doesn't have the gate keeping that a lot of services have, where you have to be DDA eligible."
With its Washington office now in place, Best Buddies can grow its school and adult Friendship programs, accelerate its Ambassador training program, and launch a Jobs program in the Seattle area.
Several K-12 schools on the west side of the state are already coming on board, and Best Buddies plans to expand throughout the state to meet demand.
"I am super proud of what I accomplished," Devon said, "and I want to continue being able to grow with Best Buddies Washington. I can't wait!"
Learn More

Visit Best Buddies Washington to sign up for updates and learn about events.
Register for the Best Buddies Friendship Walk at the University of Washington on May 16, 2020.
Contact Erica Brody to start a Best Buddies chapter in your school or community.