Adapted from Jessica's presentation to her Congresswoman and Senators in Washington D.C. with NDSS Summit – October 3, 2017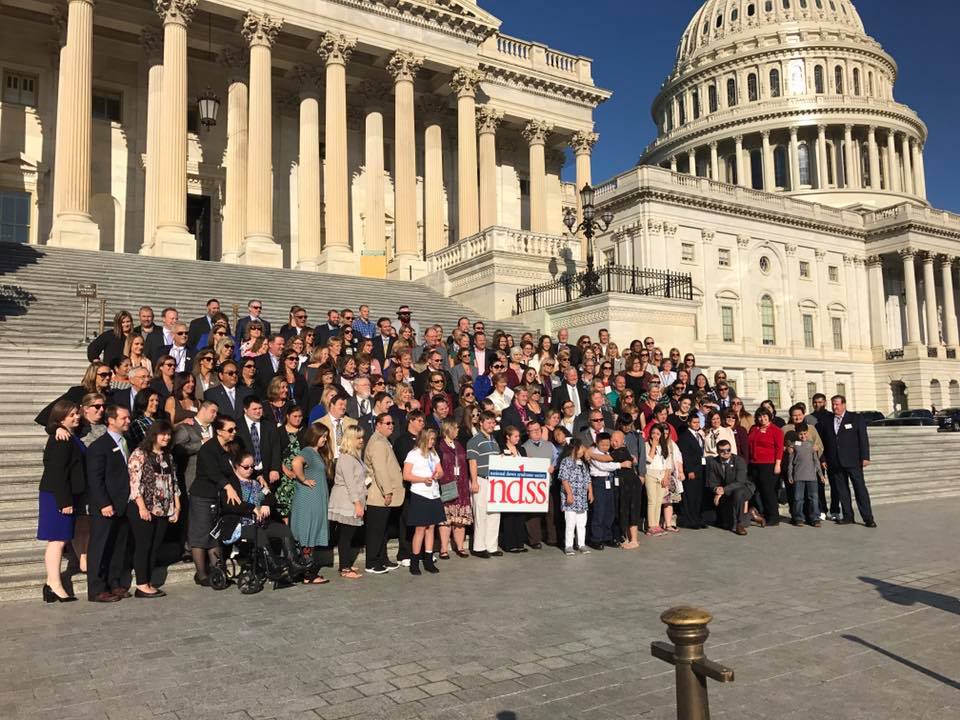 I am proud to be an 18-year-old young woman with Down syndrome, cerebral palsy, and autism. I am an advocate – speaking up for myself and others who have differences. I like to tell my story of how Doctors said I would never walk or talk. But God helped me and I am a walking talking miracle.
I graduated from High school earlier this year. I am attending Skagit Valley College INVEST classes for my transition program and I work at Jamba Juice 2 days a week.
I am learning how to be a leader. I went to the Youth Leadership Forum 2 years ago. I want to go again as a counselor when I'm old enough. I attend our County DD Board meetings every month. I also went to the Washington State Community Summit in Wenatchee this year. I want to be a presenter there next year.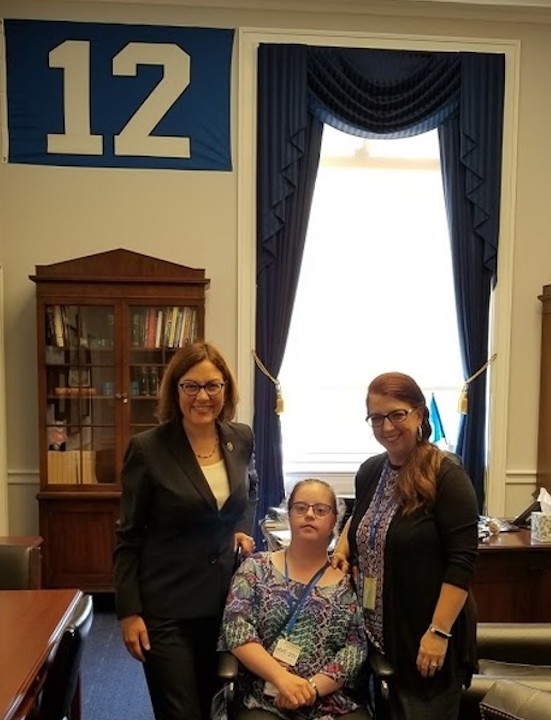 I have big plans for my life. My dream is to be on stage and be a presenter. I want to say, "People with Down syndrome like me want the same things as everyone else." Having disabilities doesn't mean I'm special. It means I must work harder and I need extra help – like keeping my job at Jamba Juice!" My job coach is awesome and is helping me become a great worker. We are also teaching my co-workers that I can do a lot when they believe in me, show me, and let me try.
Please help us end #Law Syndrome. It is the old laws that keep people with disabilities poor and hinder our independence. Please protect our services. If Medicaid is cut I won't have the help I need to be more independent at home, at work, or in the community. This is NOT okay. I need others to understand. I work. I am still learning. I pay taxes. I help others. I am important – just like you.