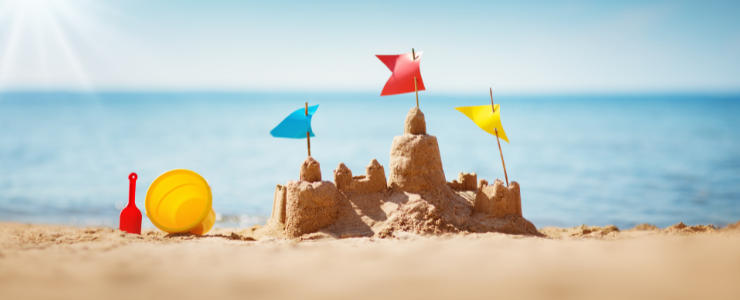 The warm weather and longer days are great opportunities to spend time with friends and family. Washington state offers many great programs to accommodate all communities and individuals in various activities.
Low-Cost or Free Summer Activities 
Community Centers and YMCA
Craft classes, yoga, cooking, music, swimming, arts, and special events are often low-cost and easy to join.
Libraries
Not only do libraries host free events and story times, but they are great resources for finding out what else is going on in the community.
Museums for All
Those receiving food assistance (SNAP Benefits) can gain free or reduced admission to more than 900 museums throughout the United States by presenting their SNAP EBT card. To learn more and find participating museums near you visit museums4all.org
Orca Cards
The Orca Card pass offers a convenient, more affordable way to get anywhere participating transit agencies can take you to the Puget Sound area. To learn more about the Orca pass visit https://kingcounty.gov/depts/transportation/metro/fares-orca/orca-cards/lift.aspx.
Park/Discover Pass 
Washington State Parks and Recreation Commission offers the Disability Pass to all Washington State residents who meet the disability definition used by the Social Security Administration. To learn more visit https://www.parks.wa.gov/1207/Disability-Pass. 
Farmers Markets
Farmer's Markets are great activities that allow you to engage with your local community. Visit wafarmersmarket.org/washingtonfarmersmarketdirectory.
Outdoor Recreational Resources
Local Parks and Recreation
City and county recreation programs provide inclusive opportunities for children and adults of all abilities, as well as specialized programs. Check your local paper and community notices for times and locations.
Rolling Washington 
Rolling Washington is an organization based on finding wheelchair-accessible trails throughout Western Washington. They cover the Seattle area, Olympic Peninsula & SW Washington, South King County, East of Lake Washington, and NW Washington. To learn more visit rollingwashington.org
Disabled Hikers
Disabled Hikers begin in 2018 after founder Syren Nagakyrie found that many outdoor blogs and guides offered information only for those without a disability. The site is written by hikers with disabilities and the information covers instructions on things like trail conditions, elevation, trailheads, and more. The site offers trail guides, resources, and stories from other individuals accessing the outdoors. To learn more visit disabledhikers.com.
Washington Trails Association 
The Washington Trails Association (WTA) offers information on campgrounds, trails, and hikes all throughout the state of Washington. They have created a page specifically for Barrier-Free Trails to help individuals find wheelchair-friendly hikes. The page also offers resources like Washington State Parks ADA Recreation Guide, and Accessible Trails in Washington's Backcountry. To learn more visit https://www.wta.org/go-outside/seasonal-hikes/summer-destinations/ada-accessible-hikes.
Safety Resources 
Summer activities are typically spent in the outdoors and/or in the water! Safety is an important topic for individuals and caregivers. The Washington State Developmental Disability Administration has put together informational bulletins for caregivers covering Dehydration, Water Safety, and Heat Safety.
Dehydration Caregiver Bulletin
Heat Safety Caregiver Bulletin
Water Safety Caregiver Bulletin
Recreation and Summer Camp Resources
Outdoors for All
Outdoors for All offers programs that include adaptive cycling, mountain biking, kayaking, hiking, and more. They are located in the greater Seattle area. To learn more visit outdoorsforall.org.
Seattle Parks and Recreation Free Summer Events
Seattle Parks and Recreational will be hosting a variety of free events and activities through September 2022. The events will be held in downtown Seattle. To learn more and view the summer schedule click here.
The Arc of Washington Summer Camp Resource Page 
The Arc of Washington offers a summer camp resource page located on their site. This page list a variety of accessible camps throughout Washington state. Please keep in mind some camps may be full for this season. To learn more visit arcwa.org/parent-to-parent/info-resources/camp-resources.