Connecting Home Care Clients with Individual Providers Online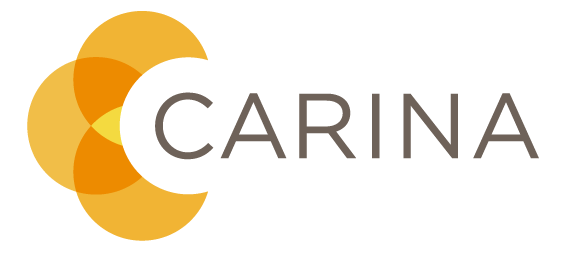 What is Carina?
Carina is a free self-service website created to help connect clients receiving Medicaid funded home care with Individual Providers (IPs) who meet their needs and have been contracted through DSHS.
Who is it for?
Carina Care is available to clients, IPs, case managers, and Home Care Referral Registry coordinators in the state of Washington. Everyone on Carina has been verified by the Washington State Department of Social and Health Services (DSHS) or the SEIU 775 Training Partnership.
How does it work?
1. Register
Visit CarinaCare.com and click on the "register" button to create an account.
2. Connect
Create a job post that describes your needs and preferences.
View profiles of IPs who are looking for work.
Receive text or email alerts when a caregiver responds to your job post. Send and receive messages without sharing your phone number or email address.
3. Authorize
Call your case manager to finalize your provider's authorization and then care can begin.
CarinaCare.com
Completely Free
Carina is a free service and can be used on any device including mobile phones, tablets, and computers.
Easy to Use
Post a job detailing your care needs and browse IP profiles. Receive text or email alerts when others respond to you.
Private & Secure
Message and chat with other users on Carina without sharing your email or phone number.
Built for Your Independence
Take charge of your search on Carina and browse through your options to find the best fit.
Testimonials
I heard about Carina from my case manager, and after posting a job on the site, I received many responses from caregivers willing to work.  I hired one whose schedule best fit my needs, and so far, everything is going really well! Carina was very convenient and easy to use. Everything I needed to find a caregiver was contained within the site.  If I need to find another caregiver in the future, I would definitely turn to Carina for my search and would recommend the website to others. —Eric, Client, Thurston County
---
I have a client who posted a job for a weekend caregiver and had so many responses that she had to take the ad down while she interviewed providers.  Two weeks later she posted a second ad to find a back-up caregiver while her provider attended training. She had a response within 15 minutes and hired someone right away.  She said "it was like a dream." I will definitely be recommending Carina to other clients. It is a great service. —Case Manager, Clark County
---
I love Carina! I love my provider! I love you! I chose my caregiver because she responded to the job that I posted. I interviewed her and we just clicked. I liked her personality, her maturity, and she was available for weekends, and other respite care needs.
I informally head up a group of families with special needs kids that meets once a month and Carina is a hot topic, everyone is asking, 'Have you tried Carina?' and, 'Oh yeah, I got somebody from there.' Everyone there is really happy with the program.
I find Carina more accessible than other options. Carina puts it in our hands. It's easier. More direct. People are responsible for their own posts. I would definitely recommend Carina to others and would use it again in the future.—Erika K., Parent Provider, Thurston Counthy