IF your child's behaviors are causing increased stress and problems at home or in the community…
IF care providers need additional training and/or consultation to better support your child…
IF there is a change in your child's needs or your ability to provide care…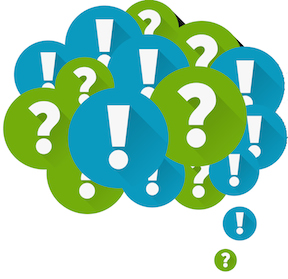 It's okay to ask for help
Individuals and their families/caregivers can get support to identify and address the root cause of challenging behaviors with the following services and supports offered through the Developmental Disabilities Administration (DDA):
Positive Behavior Support Services (Children and Adults)
Positive behavior support services are provided to the individual, as well as help families and care providers identify and understand the root cause of challenging behaviors. Services may include counseling, informal check-ins with the family and other caregivers, and (if needed) a positive behavior support plan. Services can be provided by a DDA contracted counselor or behavior support specialist.
Positive Behavior Support is provided through DDA's Individual & Family Services, Basic Plus, Core, Children's Intensive In-Home Behavior Support, and Community Protection waiver programs.
Staff/Family Consultation
Staff/Family Consultation is for caregivers and others who provide support to the individual. The purpose is to create strategies and direct interventions that decrease harmful behaviors and help individuals communicate and relate to others in more effective ways.
Staff/Family Consultation is a service on all of DDA's HCBS waivers.
Enhanced Respite for Children (Ages 8-18)
Enhanced Respite provides a break in caregiving, behavioral stabilization and service planning, with the goal for the youth to remain in the family home. Respite can be received for a maximum of 30 calendar days in a year in a DDA contracted (and licensed) staffed residential home. Five locations across the state.
Enhanced Respite for Children is available to clients of DDA, ages 8-18. Eligibility is based on assessed need.
Children's In-Home Intensive Behavior Support (Ages 8-20)
Family-centered, wrap-around services designed to support individuals age 8 to 20 who engage in aggressive behaviors that put them at risk of out-of-home placement. The CIIBS approach is strengths-based, with a focus on solutions that help the child continue to live at home.
CIIBS is a DDA Home & Community Based waiver program.
How to Request Services
Contact your child's DDA Case Resource Manager for help in finding the right services to meet his/her needs.
For more information about DDA services, click here.
Additional Resources
Need Help Finding a Care Provider?

The Washington State Homecare Referral Registry matches those who need in-home long term care services with pre-qualified, pre-screened individual providers that are ready to work. For information on how to enroll or request a referral, call 1-800-970-5456 to get connected to your local Homecare Referral Registry.