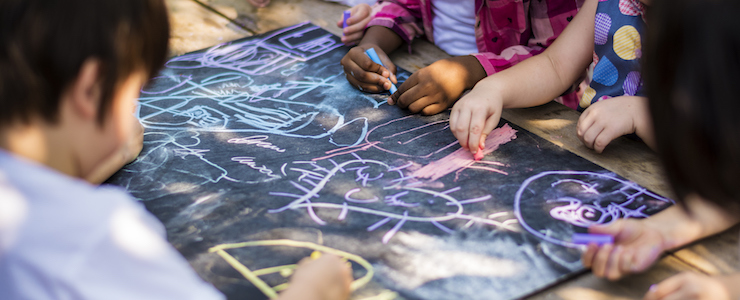 Through play, we express ourselves, feel, move, gain confidence, and make connections. Simply put; recreation, play and leisure give us joy, freedom and an opportunity to take risks— one of the best things about being a human being!—Katrina Davis (Family Resource and Support Seattle Children's Autism Center)
If you haven't had the time or opportunity to locate summer activities for your son or daughter, below are a list of options and avenues to explore.
Some require more planning than others, but not all. Don't rule out events that are for the whole community. There are lots activities and events that everyone can enjoy. Sometimes, showing up helps open doors for others with similar accessibility and accommodation needs.
Get Moving
35 Ways to Move Your Body This Summer, by Seattle Children's, offers easy ideas for summer fun.
ADA accessible state parks and free or reduced passes for persons with disabilities.
Camp Without Borders, a free travel program for young adults (18 to 35 years old) with medical illnesses and disabilities. This inclusive program addresses issues of social, emotional and physical isolation.
Inclusive Playgrounds and Parks
Use the Center for Children with Special Needs interactive map to find an accessible playground near you! Each listing provides detailed information about the unique features for children and individuals with special needs.
Rolling Washington
If you like a peaceful, flat 1-2 miles of beautiful trail or urban walkway, this site might be for you! Maybe you're with a toddler or a person who just needs a short, flat walk. Maybe you're taking a stroller. Or a walker. Or a cane. Maybe you have other reasons you need flat trails. Whatever your body needs, Rolling Washington can point the way.
Spirit Club, hosted by The Arc of King County every Friday at 2:00, offers a free virtual exercise class for people of all abilities. Multiple Trainers. No equipment needed. A fantastic workout for the whole family!
To join a class, visit: https://us02web.zoom.us/j/84704346106. For questions, send an email. Note: The first session of each month the class will be in Spanish. It is still accessible to non-Spanish speakers because you're mostly just following the moves of the trainers, but the class will be led in Spanish.
Outdoors for All (located in Seattle)
Adaptive and therapeutic recreation for children and adults with disabilities.
WOW (Wonders on Wheels), a virtual fitness program for wheelchair users. Cost ranges from $5 per class to $25 for one month.
Additional Resources
Center for Children with Special Needs Camp Directory
Although the program closed due to loss of funding, the camp directory is still online. Be sure to visit the websites of camps you're interested in for current information about enrollment, cost and availability.
DDA Respite in the Community
If your child is enrolled in the Developmental Disabilities Administration (DDA), ask your case manager for a list of summer recreation programs that are contracted with DDA.
TSA Procedures for Children with Disabilities
TSA procedures for screening children with disabilities and medical conditions.
Trips, Inc.
All inclusive vacation packages for individuals age 16 and older.
Parent & Disability Specific Groups
One of the best ways to find out what's available in your area is to connect with other parents and families who share similar experiences.
Autism Moms of Seattle Facebook group (over 2,500 moms through WA)
Autism Society
Down Syndrome Community of Puget Sound
Down syndrome Outreach, a Program of The Arc of Whatcom County
Down Syndrome of Snohomish County
Local Arcs
Fathers Network
Parent to Parent
Washington Autism Alliance & Advocacy (Family resource line: 425.894.7231)
Local Recreation Resources
Community Centers and YMCA
Craft classes, yoga, cooking, music, swimming, arts, and special events are often low cost and easy to join.
Libraries
Not only do libraries host free events and story times, but they are a great resource for finding out what else is going on in the community.
Parks and Recreation
City and county recreation programs provide inclusive opportunities for children and adults of all abilities, as well as specialized programs. In addition to classes, community events such as music in the park are free and don't require advance sign up. Check your local paper or community notices for times and locations.
Service Organizations
Non-profit community groups, such as Elks Club, Lions Club, Kiwanis, Easter Seals, as well as many faith organizations, have programs and activities to benefit children and adults with disabilities.
Blogs and Articles
The Autism Blog: Learn. Thrive. Recreate. A Recreational Therapist's Role in Leisure Pursuits.
"Finding the Right Recreational Fit," by The Arc of Snohomish County