March is National Developmental Disabilities Awareness Month.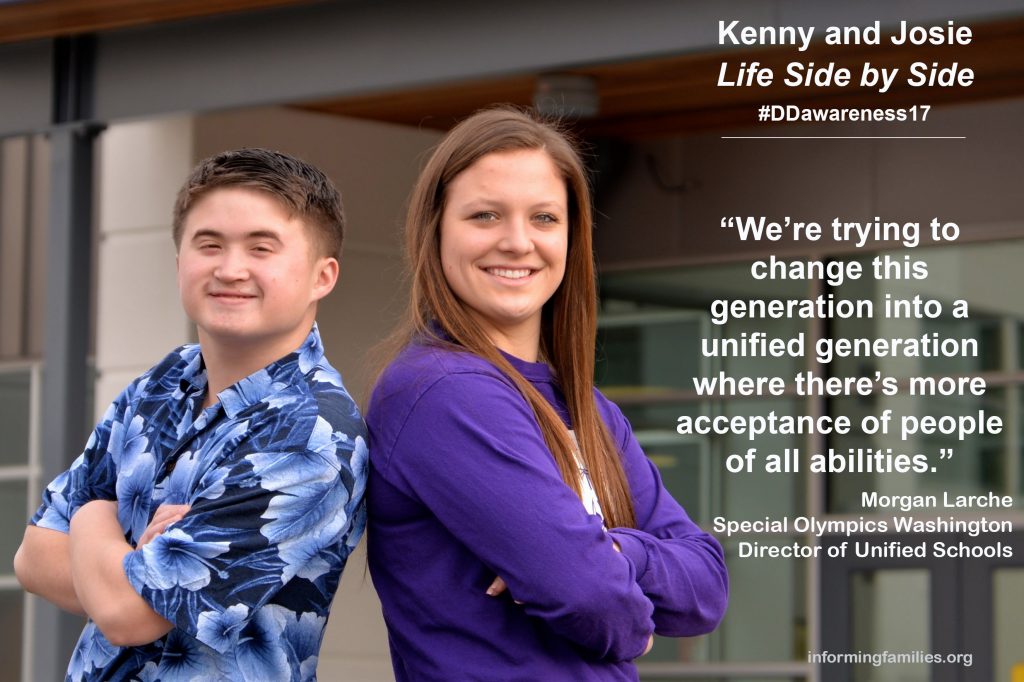 In an effort to spread awareness about developmental disabilities, the National Association of Councils on Developmental Disabilities (NACDD), Association of University Centers on Disabilities (AUCD), and National Disability Rights Network (NDRN) are partnering to launch a social media campaign (Life Side by Side) to highlight the many ways in which people with and without developmental disabilities come together to form strong, diverse communities.
The campaign seeks to raise awareness about the inclusion of people with developmental disabilities in all facets of community life, as well as awareness to the barriers that people with disabilities still sometimes face in connecting to community life.
Get Involved.
Copy the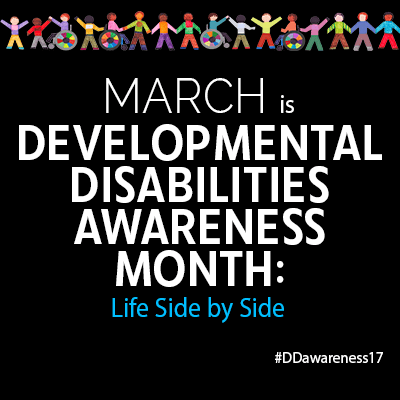 Side by Side social media image and use it for your Facebook and Twitter profile pictures for the month of March.
Share pictures, stories and videos on Facebook and Twitter, with the hashtag #DDawareness17. This makes it easy for everyone throughout the nation to find and share your posts, as well as catalog all the wonderful ways people with I/DD are making our communities great.
Connect with the national campaign on Facebook and Twitter.
Watch and share our 60 second PSA featuring dozens of Washington State residents who remind us all that people with developmental disabilities enrich our communities in countless ways.