Planning and Preparing for Life After School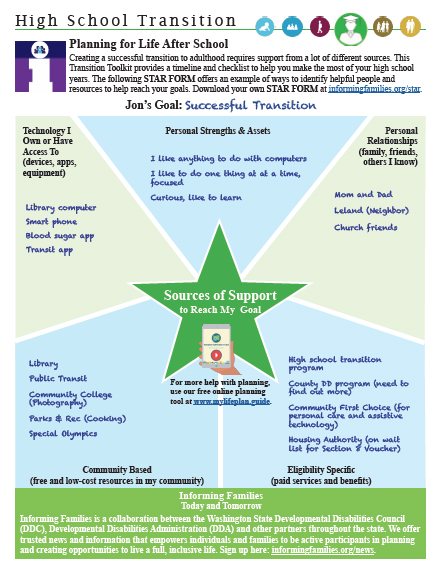 Creating a successful transition to adulthood requires support from a lot of different sources. This four-page High School Transition Toolkit provides:
A Star Form to help identify supports to reach a student's transition goals.
Tips for transition planning and goal setting.
Transition timeline of things to do from age 14-21.
Transition checklist of skills, activities, and services when creating your child's high school transition plan for his/her IEP.
Ways to gain job skills during high school.
Resources for post-secondary education.
Get Your Copy
Download (PDF)
For individuals, download a PDF version of the four-page pamphlet:
English
Spanish
Print
For schools, agencies, and organizations in need of multiple copies in print, use the order form below. Please specify Spanish or English in your order.