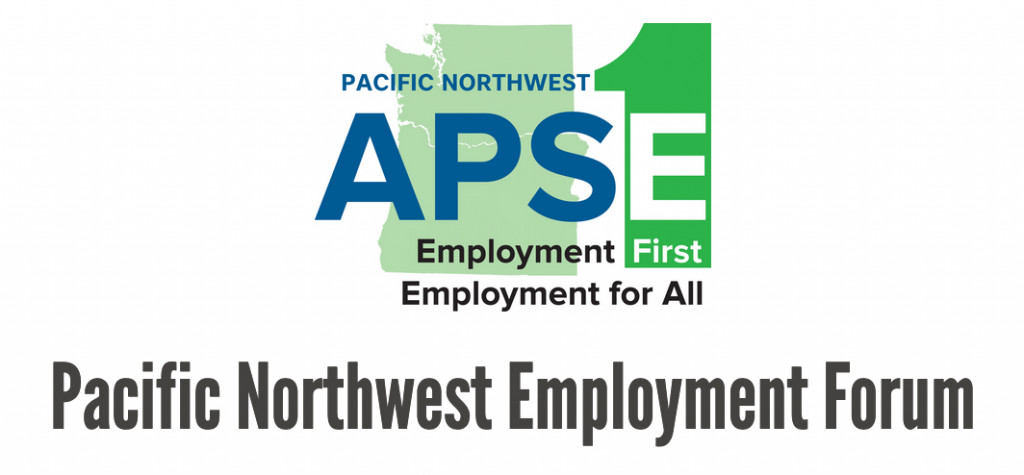 2020 Vision: Keeping Our Focus
This virtual PNW Employment Forum will be split into four days over Zoom:

September 30th
October 1st
October 6th
October 7th

Our theme, 2020 Vision: Keeping Our Focus guides our learning together and shares best practices to assure that employment for people with disabilities remains our common purpose. Join us online!
Each year the Pacific NW Employment Forum provides learning opportunities for people who are just joining the field as well as people with years of experience. This year is no different except it will be a virtual experience. National and Northwest presenters will provide an array of expertise in employment. We have worked hard to bring you inspiring and relevant topics during this challenging time.
The conference will be held from 9:00 AM – 12:30 PM each day with Keynotes and Panel discussions to stimulate your thinking on current hot topics such as our roles with the Pandemic and Racial Equality. Sessions will cover Innovative Employment Supports as well as important information on Resilience and Inclusive Community Building. Although we hope people will join us during the scheduled days, participants will have the opportunity to view the recorded presentations through October 2020. Specific details will be posted on the website.
Keynote
Barry Whaley, Southeast ADA Center Project Director: Who are the Heroes? A History of the Disability Rights Movement
Cost
$25 (Members)
$35 (Non-Members)