Considerations for Professionals Working with Culturally and Linguistically Diverse Families
by Catalina Angel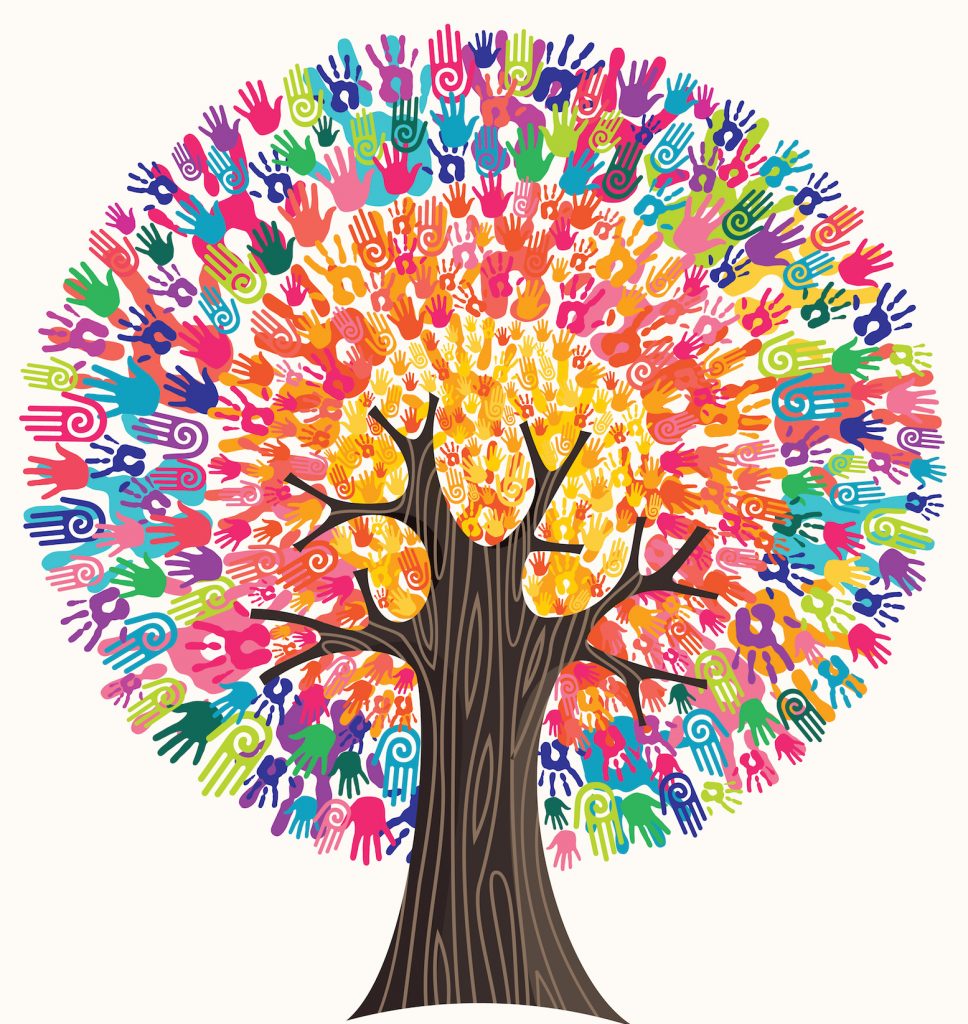 There is a great need for service systems and support organizations to reach out and connect with culturally and linguistically diverse families in ways that open doors for all families. However, we can't ask for what we don't know. That's why it's so important for both families and professionals to connect and understand each other. The following considerations by professionals can help bridge the information gap so that all families can have better access to the services their loved one needs.
IDENTIFY FAMILY ORIGIN
Identify the family origin to assess how unfamiliar you are with their culture, then begin your research.
ASK ABOUT PREFERRED COMMUNICATION
Keep in mind that families might not have access to internet.
USE VISUALS
Offer written materials with visuals. Use graphics and condensed wording.
ACKNOWLEDGE THAT ONE SIZE DOES NOT FIT ALL
For example, families from Latin America are coming from 35 countries with Spanish as the official language; however, there are more than 400 dialects, and some people coming from Latin America speak Portuguese and French.
MAKE RELEVANT COMMUNITY CONNECTIONS
Link families to, and work in collaboration with, other organizations and agencies working with specific communities. Community based organizations have the trust of their participants. Families follow their advice and seek their help easily.
INCREASE YOUR CULTURAL and LINGUISTIC COMPETENCY
Take the role of ally-ship and break down systematic barriers. Visit the National Center for Cultural Competence at Georgetown University to learn more.
FIND PEER to PEER SUPPORT
Connect families with culturally appropriate peers who are ahead of the path and willing to provide support and explain services in their own language.
BROADEN NETWORKS OF SUPPORT
Encourage families to stay connected with broader networks of support through their communities and the government systems, such as the education system and Developmental Disabilities Administration (DDA). When families learn what is available, opportunities open for their loved ones with disabilities in their own communities.
BE CURIOUS
Approach differences with curiosity. People from other cultures will share about themselves if they feel welcome and respected.
BE COMPASSIONATE to YOURSELF and OTHERS
We all make mistakes. Assume the best intent.
Additional Resources
Parent to Parent Ethnic Outreach Coordinators and Resources
Ethnic Outreach Coordinators can direct you to community resources for your entire family, organized by county.
King County leading with Equity and Social Justice: Welcoming Immigrants and Refugee Communities
National Center for Cultural Competence at George Town University
Office of Education Ombuds Publications and Resources in Multiple Languages
Requesting an Interpreter When Communicating with Schools, How Does a School District Work? Tips for Families to Help Address Bullying, and many more.
Open Doors for Multicultural Families
Culturally and linguistically relevant information, services, and programming to multicultural families of persons with developmental and intellectual disabilities. Primarily serving King County.
PACER CENTER: Working with Culturally Diverse Families for Student Success
Building on a foundation of current research and supported by parent focus group and school staff feedback, PACER parent advocates and multicultural specialists worked with school staff to design customized training and resources for families and educators. The strategies, activities, tools and resources have been researched, produced, piloted, refined, and made available for use by educators and families.
Patient Navigation Program at Seattle Children's Hospital
Patient navigators can help families get care at Seattle Children's if they have limited English proficiency.