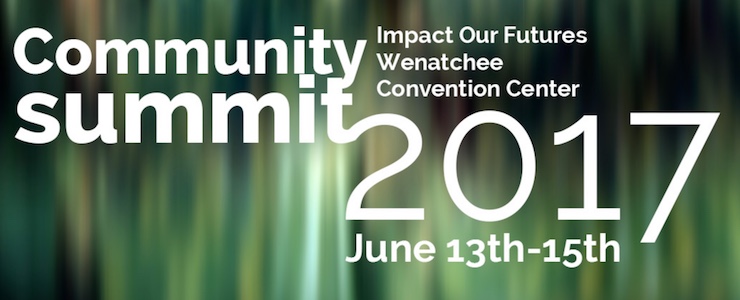 A positive future relies on actions that engage each other, invests in building inclusive communities, and innovates from hope and possibility. Ideas and strategies to engage, invest, and innovate for our individual and collective future. All this and more will be featured in presentations throughout the 2017 Community Summit.
Stipends available.
Tuesday, June 13, 2017 – Thursday, June 15, 2017
11:00 AM – 12:30 PM (Pacific Time)
Wenatchee Convention Center
Stipend Deadline: May 1,2017
Registration Deadline: May 26, 2017
Register Now
For information about speakers, topics, stipends and registration, click here.