2021 Virtual Community Summit

Registration coming April 19, 2021!
DSHS' Developmental Disabilities Administration and Department of Vocational Rehabilitation, along with our partners Wise and Washington State Counties are pleased to announce the 2021 Community Summit Webinar Schedule & Resource Fair!
The 9th annual Community Summit will feature weekly webinar sessions beginning on May 6 and continuing through June 24, 2021.
Join us for presentations, social events, and panel discussions addressing Resilience, Equity, and Inclusion. Webinars are free of charge and open to all who share the Community Summit goals of creating more inclusive communities in the state of Washington.
Registration opens mid-April and the Community Summit virtual event space will be available April 29. Until then, please see our Summit Facebook page for future announcements.
Announcing Portraits of the Community
We are pleased to announce a project called "Portraits of the Community."
We want to showcase the diversity of the Community Summit community! Portraits will be displayed in a virtual gallery where attendees of the Community Summit can visit and learn more about each other. To participate, please complete the Portrait Profile and return it to Monica Zumach by June 1.
Tony Hall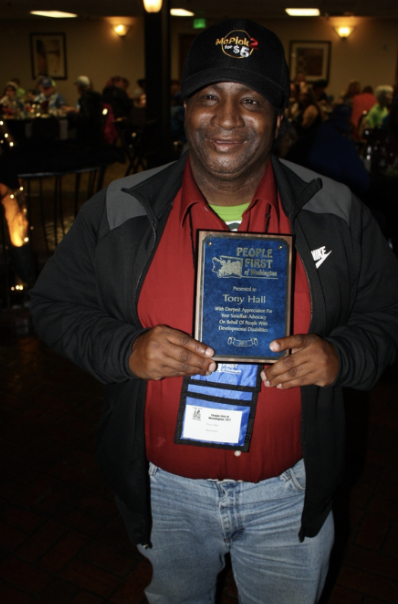 Tony was born and raised in Oak Harbor, Washington. Tony had an interesting life, and experienced many challenges, including living 20 years at Western State Hospital. Later, Tony lived in the community with Ambitions supported living program.
Tony enjoyed life in the community. He enjoyed a ripe banana and a good cup of black coffee every morning, and he loved tacos and a Coke for dinner. His friends remember him for his friendly personality, for his smile, and for the way he made others around him smile. He was someone who people were drawn to, people wanted to be a part of his circle. He was always happy to meet new people; collecting business cards so he could write thank you notes to the contacts he made in his advocacy work.
Tony found his voice working along side his friends in advocacy. His friends in his advocacy work became his family in the community. He served on the board of the Arc of King County, the board of People First of Washington, and on the DD Ombuds Advisory board. He travelled to Olympia every year to meet with representatives and senators to advocate for the causes he was passionate about. He shared stories of his life experiences, and always spoke from the heart.
We dedicate Community Summit 2021 to Tony and all Self-Advocates and allies we have lost to the Covid-19 pandemic.
Thank you for your contributions to our community – we continue this work in your honor.
Virtual Resource Fair
As a part of this year's Community Summit, we are hosting a Virtual Resource Fair. Individuals and organizations interested in representing their services are welcome to apply. Download the application below and submit it to Monica Zumach by April 13.
Webinar Series Schedule
The Summit Webinars will take place on the following dates:
May: 6, 10, 13, 20, 24, and 27
June: 3, 10, 17, and 24
Download Full Webinar Schedule
And stay tuned for Social Events and Virtual Resource Fair dates!
Message from Summit Co-Chair, Bill Fale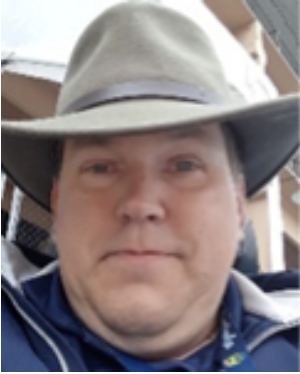 The Importance of Community Advocacy Connections
Today isolation has become a strong barrier in daily life. It has increased the needs of so many and has limited the most important connections within our community. Now more than ever we all need those deep personal connections and one-on-one supports that make us part of the community.
Over the years the Community Summit has taken the lead in bringing the whole community together. It does this through educational classes, online presentations, and resources that focus on employment, supportive services, advocacy opportunities and other issues. All of the information is related to disability topics within the communities across Washington which we call home.
As the summit Co-Chair, I am encouraged to be part of the continued efforts
that embrace the needs of inclusion for everyone, and to have witnessed the level of outreach and advocacy during these moments of challenging times.
On behalf of the Disability Community here in Washington State. I would like to welcome everyone to this year's online presentations and activities.
I also would like to send out a special 'Welcome' and 'Thank you' to our presenters, Wise, DSHS, and all of our community partners, counties and advocates like you. Please join us! I hope you enjoy what the summit has to offer and that you connect and reconnect with the entire community.
"We truly can build a great community of inclusion together."