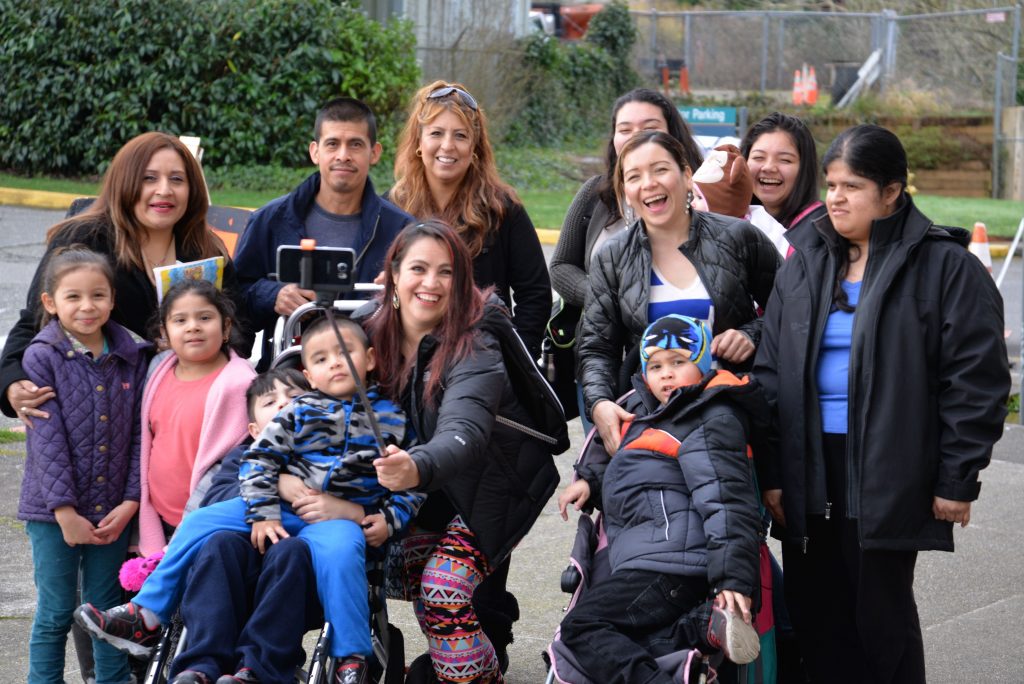 If you've ever been the primary caregiver for a child, elder, or someone with developmental and/or intellectual disabilities, you already know why National Family Caregivers Month is so important.
In Washington State, 71% of clients of the Developmental Disabilities Administration live with and receive care and support from a parent or relative. Of all the clients who receive support from a parent or relative, 23,215 receive a paid service from DDA, while 11,238 clients do not receive any paid DDA services at all.
That's a big reason why we (through the Developmental Disabilities Council) partner with DDA to provide trusted news and information for all family caregivers and individuals with IDD in Washington State. We want you to have as many resources and tools as possible to help you and your loved one live a good life.
On behalf of all of us at Informing Families, thank you for the support you provide every day.
Family Resources
DDA CAREGIVER BULLETINS
DDA provides care-provider bulletins that offer helpful information regarding specific topics related to client health and welfare. For more information go to Care Provider Bulletins and Information.
THE ARC OF WASHINGTON STATE
Advocates for quality services and necessary funding to meet the needs of people with intellectual and developmental disabilities and their families. Local chapters provide support, information and referral.
TOLL-FREE: 888-754-8798
PARENT TO PARENT (P2P)
Helping Parents (matching parents in one-to-one relationships with trained, experienced parents, based on similar diagnoses and family issues), information & referral, workshops, trainings, support. Local chapters
throughout the state.
TOLL-FREE: 1-800-821-5927
PARENT COALITIONS
14 coalitions throughout the state assist parents, family members, and guardians to advocate for their family members and others who have developmental disabilities.
PAVE
Workshops, resources and referral.
TOLL-FREE: 1-800-572-7368 (1-800-5-PARENT)
WASHINGTON STATE FATHER'S NETWORK
Support for fathers and families of children with special needs. Chapters throughout the state.
1-425-653-4286
DISABILITY SPECIFIC
DOWN SYNDROME COMMUNITY
Support and information for individuals with
Down syndrome and their families.
FEAT OF WA (FAMILIES FOR EFFECTIVE TREATMENT OF AUTISM)
Information and referral.
1-425-223-5126
FRAGILE X FOUNDATION NW
Outreach and support to individuals and
families living with Fragile X.
washingtonstate@fragilex.org
WA AUTISM ALLIANCE AND ADVOCACY
Advocating for improved access to
healthcare, education & social services
through the lifespan.
WA STATE HANDS & VOICES
Dedicated to supporting families with children
who are deaf, deaf-blind or hard of hearing.
1-425-268-7087