Our printable spring newsletter offers information and resources for children and adults with developmental disabilities and their families.
Topics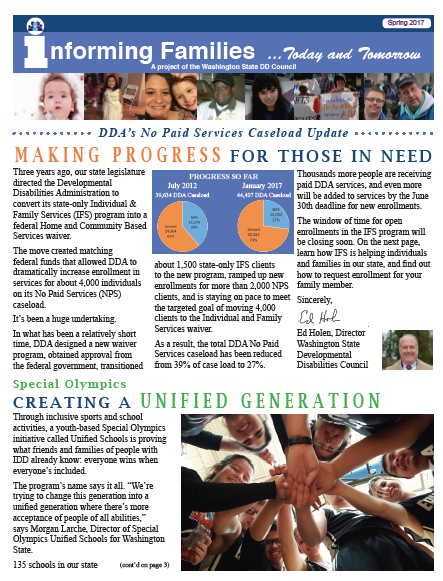 Making Progress for Those in Need
An update on efforts to reduce the numbers of individuals on DDA's No Paid Services Caseload.
Creating a Unified Generation
Through inclusive sports and school activities, a youth-based Special Olympics initiative called Unified Schools is proving what friends and families of people with I/DD already know: everyone wins when everyone's included.
Increasing Access and Independence
Learn some of the ways that two key programs help children and adults connect to their communities and increase independence at home.
Summer Resources
It's time to start planning for summer activities. Our list of resources can help you get started.