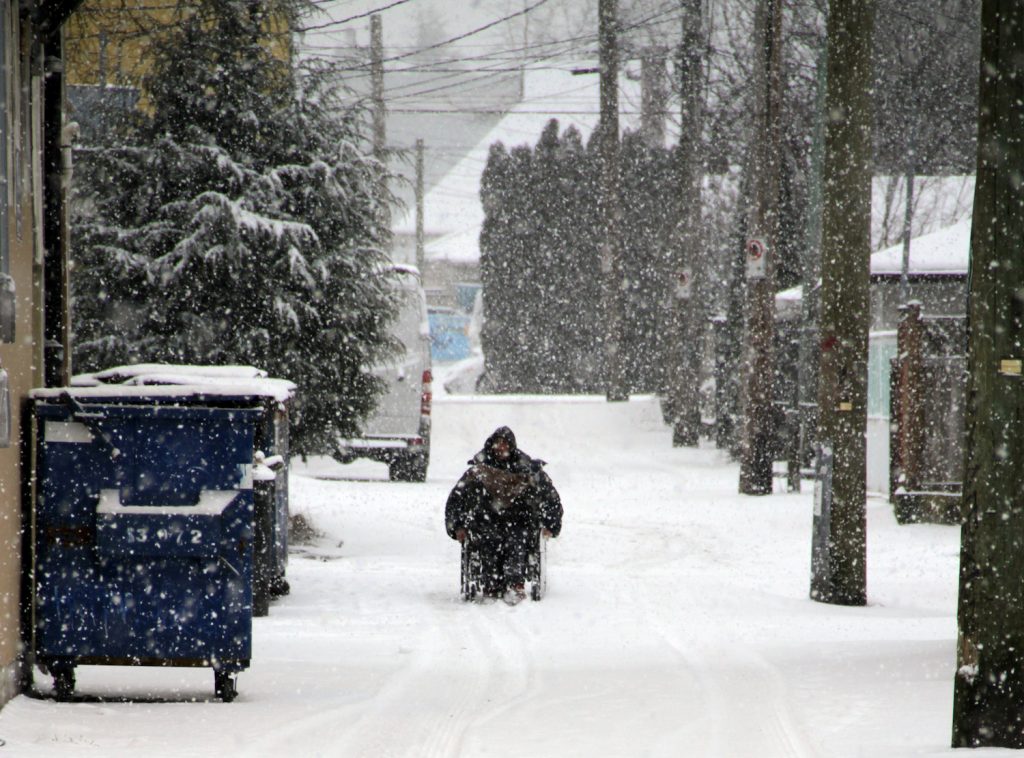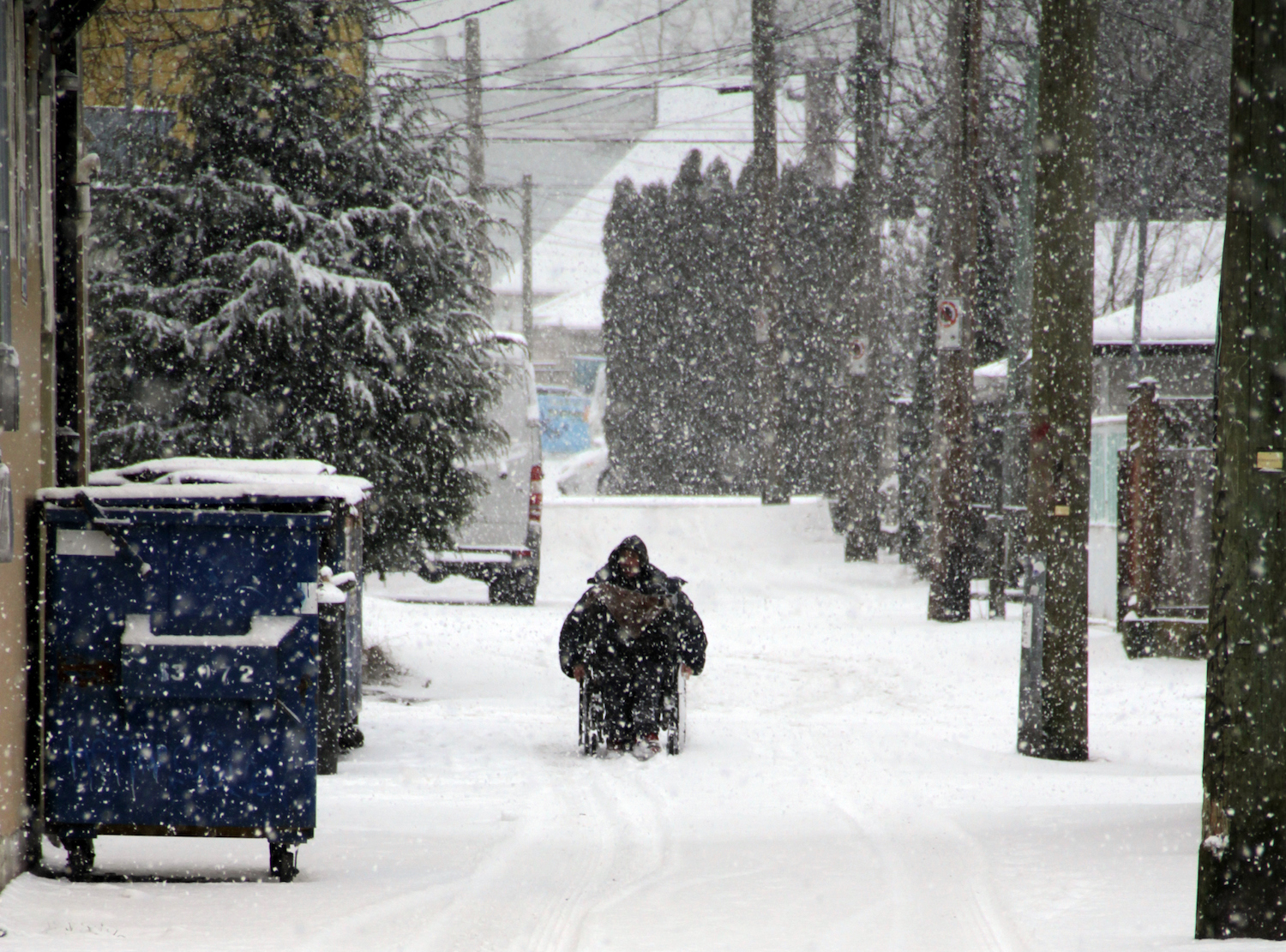 When a winter storm knocked out power for several days, Emily and Michael Rogers found themselves in the same boat as their neighbors, except for one big difference: they use motorized wheelchairs. Once the batteries died, they would have no way to get food, heat or help.
"Our batteries can last for about 3 days," Emily explained, "but I kept thinking it wasn't a problem because we could just wait for the store to open. But it was out of power just like we were."
Michael approached their neighbor, Mary, for help. "Michael came over and said they could sure use some warm food," Mary said, explaining that she had a generator.
The awareness of Michael and Emily's plight prompted Mary to help the whole neighborhood prepare for future emergencies. Over the next several months, she organized an evening of emergency preparedness resources, supplies and information.
Mary and Emily visited their neighbors and dropped off flyers to the first meeting. Along the way, they discovered that their neighborhood had a lot of natural resources: people with skills and knowledge.
"We found out we have a couple nurses," Emily recalled, "and a carpenter." They also met some elderly neighbors who could also use help in an emergency.
Without any training or guidance, they were doing naturally what Map Your Neighborhood (see below) does in a more formal way, which is to connect neighbors with each other and prepare to handle an emergency before first responders arrive.
Michael pointed out that emergencies happen to everybody, but they don't affect everybody the same way.
"The thing to do is find out what you need that's specific to your disability," he said. "If someone wants to help you transfer out of your wheelchair that hasn't done it before, tell them not to be a hero. Think about who else can help and how to do it so no one gets hurt."
As part of their own emergency plan, Emily called the local fire department to let them know that she and her husband use power wheelchairs. If something happens at their address, an on-screen display lets first responders know what to bring or do to accommodate their disabilities.
Emily said that she hopes others follow their lead and take steps to connect and plan ahead. "It's empowering. It feels good to find ways to help yourself."
GET CONNECTED
Map Your Neighborhood
Do the people in your neighborhood or apartment building know how to respond during the hours or days before first responders arrive? Map Your Neighborhood guides you and your neighbors through simple steps to help enhance your preparedness for an emergency.
Smart911
When you dial 9-1-1 from a mobile phone, the 9-1-1 call takers have very little information to help you. With Smart911, you can provide first responders critical information to get you the help you need as quickly as possible. Create your Smart911 profile right here.
Utility Notifications
Find and follow your local utilities, transportation and communications companies on social media for updates on outages, delays, road conditions, evacuation locations, and information specific to your area.
DDA Caregiver Bulletins
Helpful resources and information on a variety of health and safety topics.
Learn more about preparing for an emergency.