Our printable winter newsletter offers information and resources for children and adults with developmental disabilities and their families.
Topics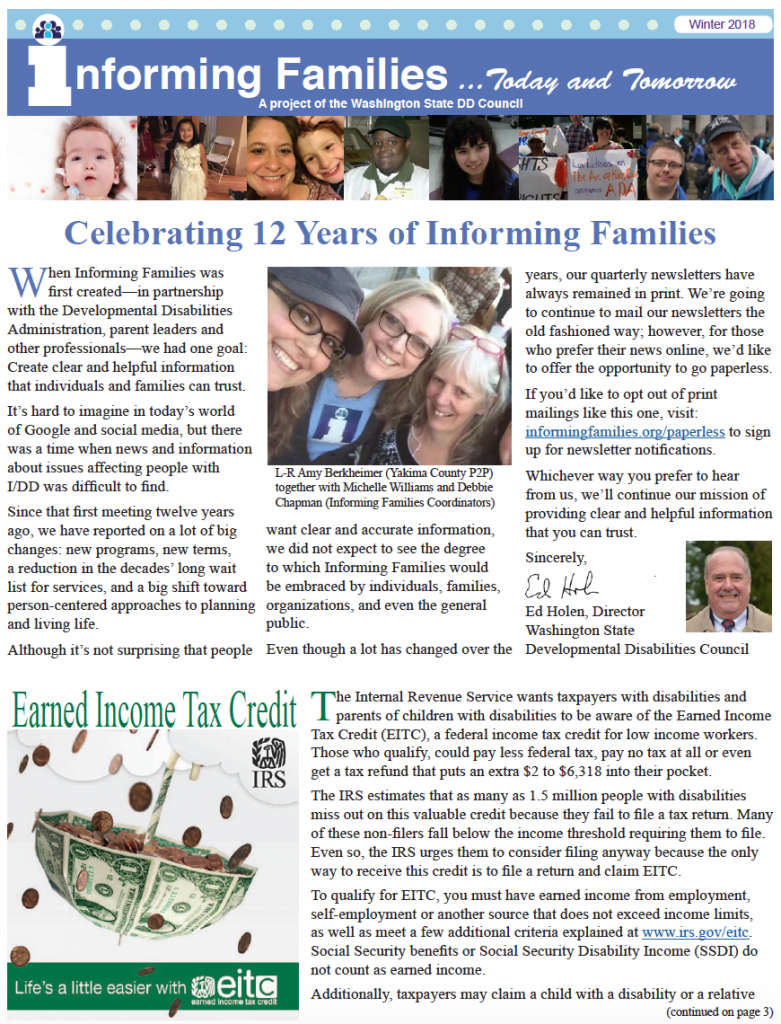 Earned Income Tax Credit
The Internal Revenue Service wants taxpayers with disabilities and parents of children with disabilities to be aware of the Earned Income Tax Credit (EITC), a federal income tax credit for low income workers. Those who qualify, could pay less federal tax, pay no tax at all or even get a tax refund that puts an extra $2 to $6,318 into their pocket.
Thinking Outside the Box, Inside the Star, by Betsy McAlister
Learn how one family uses a simple one page Star Form to identify supports for reaching goals big and small.
Tools for Inclusion: Travel Training
Most transit agencies throughout the state offer individual instruction to anyone old enough to travel on his/her own. It's for persons of any ability, including those who use para transit services who would like to explore the increased flexibility and independence that using one or more fixed routes can provide.
Winter Health Tips
Ideas and resources to prepare for winter weather and health risks.